Stone Foundation Repair MA, RI, NH & CT
Over time, stone foundation walls develop holes and cracks, creating pathways for water infiltration, and ultimately leading to a myriad of problems. These voids cause accelerated deterioration and costly future maintenance costs if not properly addressed. Aged, deteriorated mortar joints lose their waterproofing ability over time by ground water wicking through the foundation walls and from hydrostatic pressure from the exterior soils.
Does your Stone Foundation need some TLC?
Voids and/or cracks between the stones
Crumbling of mortar between the stones
White power material at the bottom of walls
Water infiltration
Damp walls with dark spots
Signs of mice and rats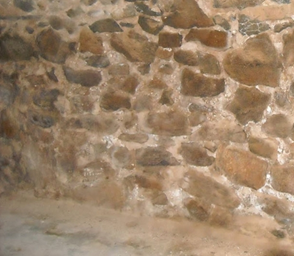 Stone Foundation Repair & Repointing
Eliminates Seeping water
Reduce Excessive moisture and humidity
Increases Home Resale Value
Prevent Accelerated Deterioration
Maintain Structural Integrity
Signs of mice and rats
Greatly Reduce Future Maintenance Costs
Protect against Insects & Rodents
Contact A-1 Foundation Crack Repair Inc.
A-1 Foundation Crack Repair, Inc. is a fully registered home improvement contractor. Contact us today to talk to a knowledgeable, master waterproofing professional.
E-mail: info@a1foundationcrackrepair.com
Toll Free: 866-929-3171