The Crackman has been getting a lot of calls from homeowners complaining about basement utility rooms leaks. What could be causing that?  The Crackman explains.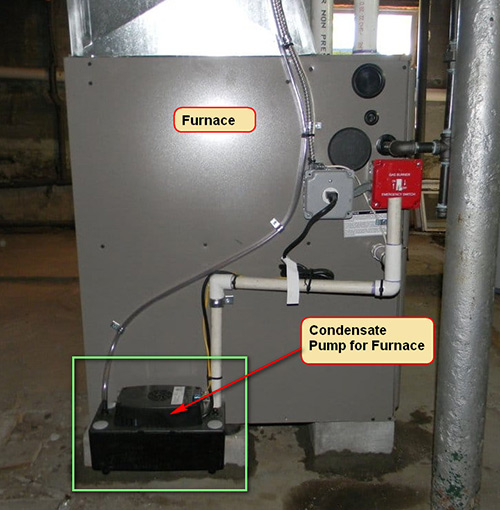 Narrator: It's time once again for the "Crack Man Podcast" hosted by A1 Foundation Crack Repair. I'm Darren Kincaid here with the Crack Man himself, Rich Comeras. Rich has 30 years' experience in the construction industry and over 25 years as the president and founder of A1 Foundation Crack Repair. This podcasts provides expert basement waterproofing, concrete repair, and preventative maintenance tips for homeowners and businesses. A1 Foundation's valuable insight will help avert a disastrous flood within the basement, health problems associated with water infiltration, and protect your biggest investment….your home. The topic of today's podcast: Where did my basement utility leak come from?
Narrator:  So, Rich, I understand you're getting a lot of calls from homeowners complaining about basement utility room leaks, what could be causing that?
Rich: Yes we have, in fact this past Sunday, I got a text from a fellow that said, could you please call me? You've done work for one of his buddies and I got water coming into my finished room from my utility room. That was in Shrewsbury, MA, around eight, nine o'clock. So, I called the guy and I talked him off of a ledge. I thought he was going to cry.
I said, first look up, see if there's any pipes that are dripping from this humidity that we have, and there wasn't. I said, put your hand underneath the hot water tank where it has the overflow pipe, which is a pipe that goes down the side, and see if there's any moisture there. He said, no. And I asked him what type of heat does he have and he told me he has a furnace, which is the hot air system. So I said, do you have a, it looks like a shoebox either attached to the furnace or on the floor with a pipe going into it and another one coming out? He goes, yes I do. But I said put your finger in one of the holes there and see if there's water right up to the top. He said, yes there is.
What that box is, is a condensate pump and during air-conditioning, heating season what happens is that condensate pump takes the moisture that it makes from the furnace, and it pumps it outside. Well, I asked the gentleman, is there a water right near that condensate pump? He said, yeah there is. I said, well go upstairs and get a pitcher of water and see if you can pour some more water in it and see if any sound happens or if the water gets pumped out. Well, it didn't. And so, I knew right away, especially we didn't have any rain for quite a few days, what it was.
I knew it wasn't coming in, that it was a condensate pump. They said, you can go grab one at Home Depot. It's about a $50 item, put a new one in and, you know, they have a life to them, and this does happen. Sometimes, I can diagnose things right over the phone. Sometimes, it's a crack right in the wall, and water's coming in from that, which we can do a repair warranty, but we feel that part of our service is to help the general public to find out where their water issues are coming from. I just had another call, this one was in Shrewsbury, and then we had another one in Newton, all in the same week. They needed a new condensate pump.
Narrator: Well, very interesting Rich. Thanks for explaining why basement utility rooms are leaking during this wet summer.
Narrator: If you have a basement water problem and think you need a professional, or, if you'd like more information on foundation crack repair and basement waterproofing topics, please visit A1FoundationCrackRepair.com or call Rich at (866) 929-3171. Or you can email Rich at info@a1foundationcrackrepair.com. Thanks for listening and keep that basement dry.