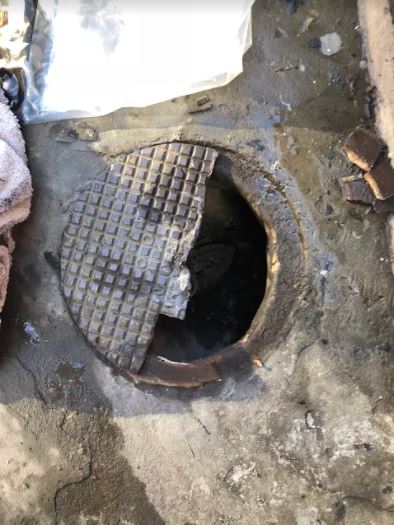 Q.I've got a leaking coal chute and everything I have tried has failed. Is there anything the crackman can do to fix it?
A. Yes. First, I'd like to explain what a coal chute is. In the old days, people heated their homes with coal. And, rather than bring the coal to the basement where the furnace is in buckets, there was a little hole on the outside of the house. It's like a little tunnel and people would shovel the coal into the hole and it would go into the coal bin and from there it would get shoveled into the furnace.
Now, we don't use coal for heat anymore and these coal chutes need to be sealed so they don't leak. We got a call from a customer with a leaking coal chute. I asked him to take a picture of it and have of the metal plate that was over it was missing, it was broken. We had him get a welder to replace the plate, and that worked for a number of years. But, he just called back, and over the years it started leaking again. We have developed a some techniques to fix these leaking coal chutes that can be found all over the Boston area.
For information on basement waterproofing, contact A1 Foundation Crack Repair.