This is a pretty cool picture of a snake skin sticking out of a house, which means the snake was still inside the house. How does something like that happen?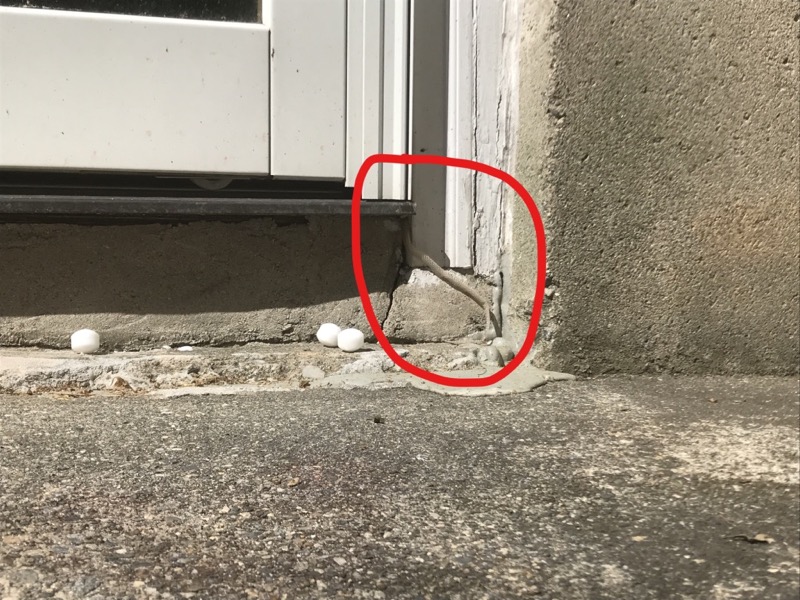 Well it did freak out the homeowner. This was a woman we had done some work for who lives in a condo in Hudson, MA. She's affectionately known as "the snake woman" now. I went over there and took a look. She has a poured concrete foundation and I looked at any cracks that were there: there were a few that were large enough for a snake. I looked at one in particular and there was the skin of the snake. Naturally she wanted us to take care of it permanently.
By the time I had gotten there, the property manager had already thrown some caulking in and around. This didn't work because we saw the snake skin after he had left. We went over there and filled in the cracks with an epoxy based material which hardens so she can now live snake-free.
But, not only can snakes get into small cracks, these foundation cracks also open your home up to rodents, insects, carpenter ants and more, along with cold air and water.
It's a good idea to plug the holes in your basement. The crackman can stop water and critters. For more information on basement crack repair, contact A1 Foundation Crack Repair.