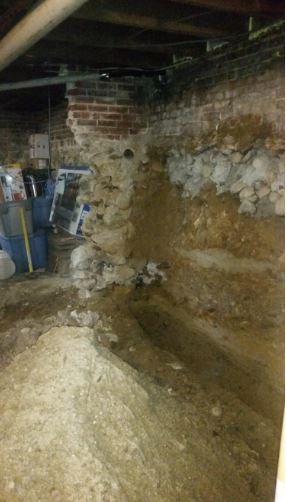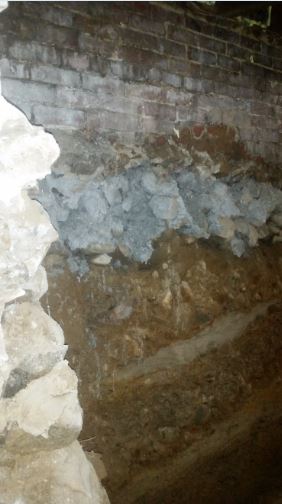 We actually ran into a situation where someone was trying to dig out a crawl space to turn it into a regular sized basement. A homeowner called me in a panic. They had hired a company to dig out his crawl space and he came home and saw this situation where they had dug into the soil and the soil was unstable. He was afraid his house was going to fall down.
He was nervous about this unstable soil that the house was now resting on whereas before with the crawl space and the dirt kept the soil stable. It was an unsafe situation because it was ready to fall down. Looking at the pictures, you see the foundation wall but nothing in between that would hold up the home. This is where lally columns come into play. We recommended that he talk to a structural engineer and pour some concrete. The home is now safe and secure, but he did decide that he is not going to continue to dig out his own crawlspace for a regular sized basement.
For more information on basement waterproofing, contact A1 Foundation Crack Repair.