Basement wall cracks are somewhat common and you don't always need to panic when you see them. But, is there a concern with cracks that are wide enough that they can allow termites to infest your home?
I just attended a conference of pest control companies and what they were talking about was that cracks that are less than 1/64th of an inch (that's really small) can allow termites and carpenter ants in. They crawl into these cracks because they like dark and moist and they are looking for something to eat and the silt plate right there. This can cause a lot of damage to your home overtime.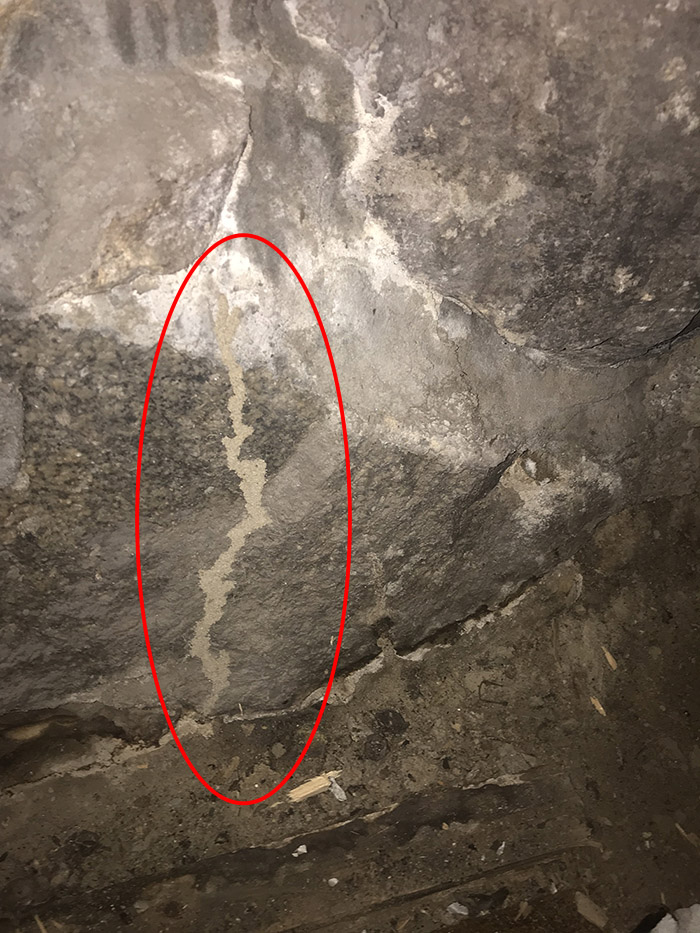 Termite tunnel on stone foundation
The pest control industry recommends that these cracks get fixed to help stop these critters from getting in. A tell-tale sign is a trail of hardened wood dust, this is a sign of termite problems.
Most of the time the calls we get are because these cracks are leaking water. During this winter season you also have cold air coming right through. Also, you can get Radon coming in as well. If you are at the stage where you are selling your house these cracks can cause problems in the sale. For sellers and buyers, when the home appraisers come in the report of cracks in the foundation can hold up the whole sale.
For more information on basement wall cracks and waterproofing, contact A1 Foundation Crack Repair.